This K&F Concept backpack KF13.037 is a high quality photo backpack / rucksack with large main opening offers multiple storage options for your DSLR cameras, lenses, tripod, flashes,10-12" tablet and other accessories.
Durable black 840D 100% Waterproof Nylon and Matel zippers,ample interior storage.



Large capacity, small backpack, 2 main specially customized honeycom.



Zipper can be equipped with a code lock, anti-theft.b plate, solid and durable for long-term use, to keep the whole backpack undistorted.




Hardware Capacity: DSLR (without grip) up to Nikon D90 or Canon 5D with attached standard zoom lens; 1-6 additional lenses or flash units and accessories (including a point-and-shoot camera); compact tripod or monopod; personal items
Specifications
Model
KF13.037
Material External
Waterproof Jacquard Fabrics ,

Waterproof zipper,

9

00D Waterproof Nylon Material



Capacity
1 Cameras , 7 Lenses , iPad (10-12") / Laptop (up to 12") , Tripod and Accessories
External Dimensions (L x W x H)
440mm x280mm x 140mm
Internal Dimensions (L x W x H)
410mm x 270mm x 135mm
Colour
Black + Orange
Weight
1.43kg
Special Features
Antitheft zipper slider , Strong magic plaster , Tripod straps and pocket
*The measurements allowed error is 10-30mm.
Compatible models
Nikon AF-S DX 17-55mm f/2.8G IF-ED;AF-S DX 18-105mm f/3.5-5.6G ED VR;AF-S 70-200mm f/2.8G ED VR II


Canon EF 17-40mm f/4L USM;EF 24-105mm f/4L IS USM;EF 70-200mm f/2.8L IS II USM;EF 100-400mm f/4.5-5.6L IS II USM


Pentax DA 35mm f/2.4 AL;DA 16-50mm f/2.8 ED AL IF SDM;smc PENTAX-DA 50-200mm f/4-5.6 ED WR;DA 55-300mm f/4-5.8 ED


Sony Vario-Sonnar T* 16-35mm f/2.8 ZA SSM(SAL1635Z);E 50mm f/1.8 OSS(SEL50F18);E PZ 18-105mm f/4.0 G OSS(SELP18105G);500mm f/8 REFLEX(SAL500F80)


Package Includes
1 x K&F Concept Light Weight DSLR Camera Backpack KF13.037 (Large , Black)
1 x Lens Cleaning Pen
1 x 50 Sheets Camera Cleaning Tissue
1 x Air Blower Cleaner
1 x Cleaning Cloth
1 x Empty Plastic Spray Bottle
CAPACITY UPGRADE
Hold 1 camera + 7 lenses + 10-12'' iPad + Tripod + other photo essentials.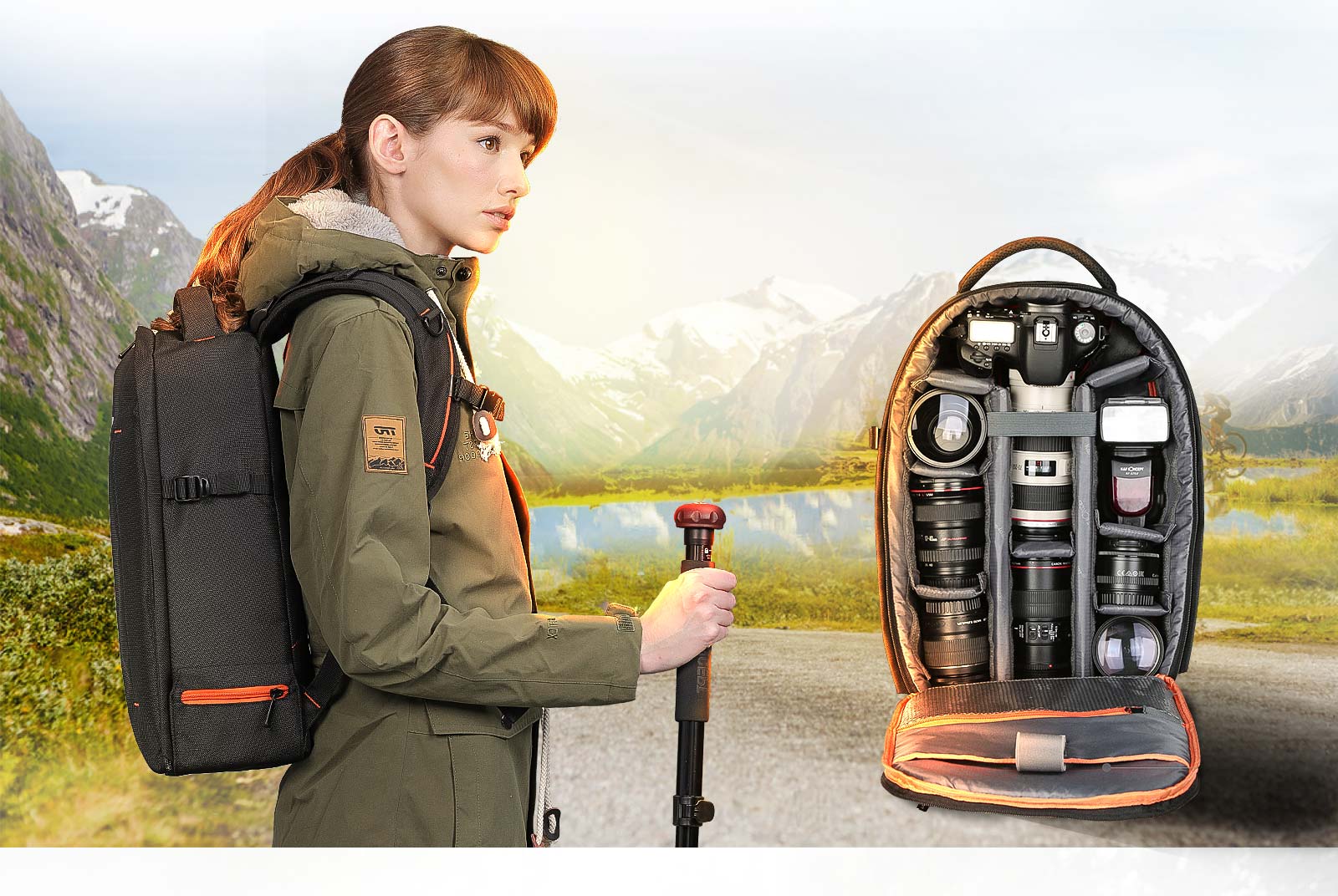 PRACTICAL CAPACITY
Adequate Personal Items compartment and laptop compartment ( up to 12'')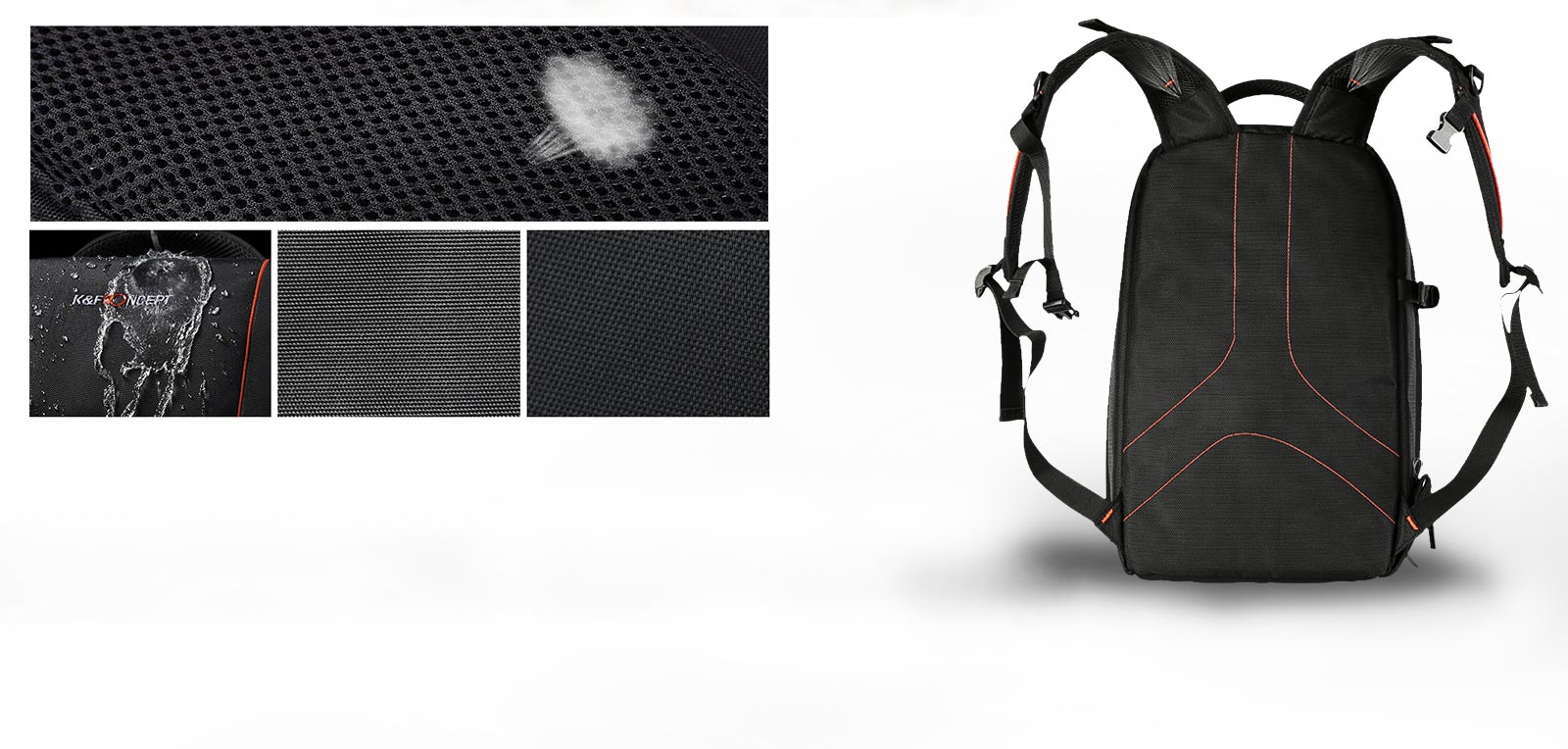 BACKPACK FABRIC
3D padded back for improved breathability and comfort in hot weather. Backpack fabric Breathable, waterproof, abrasion resistant, tear resistant.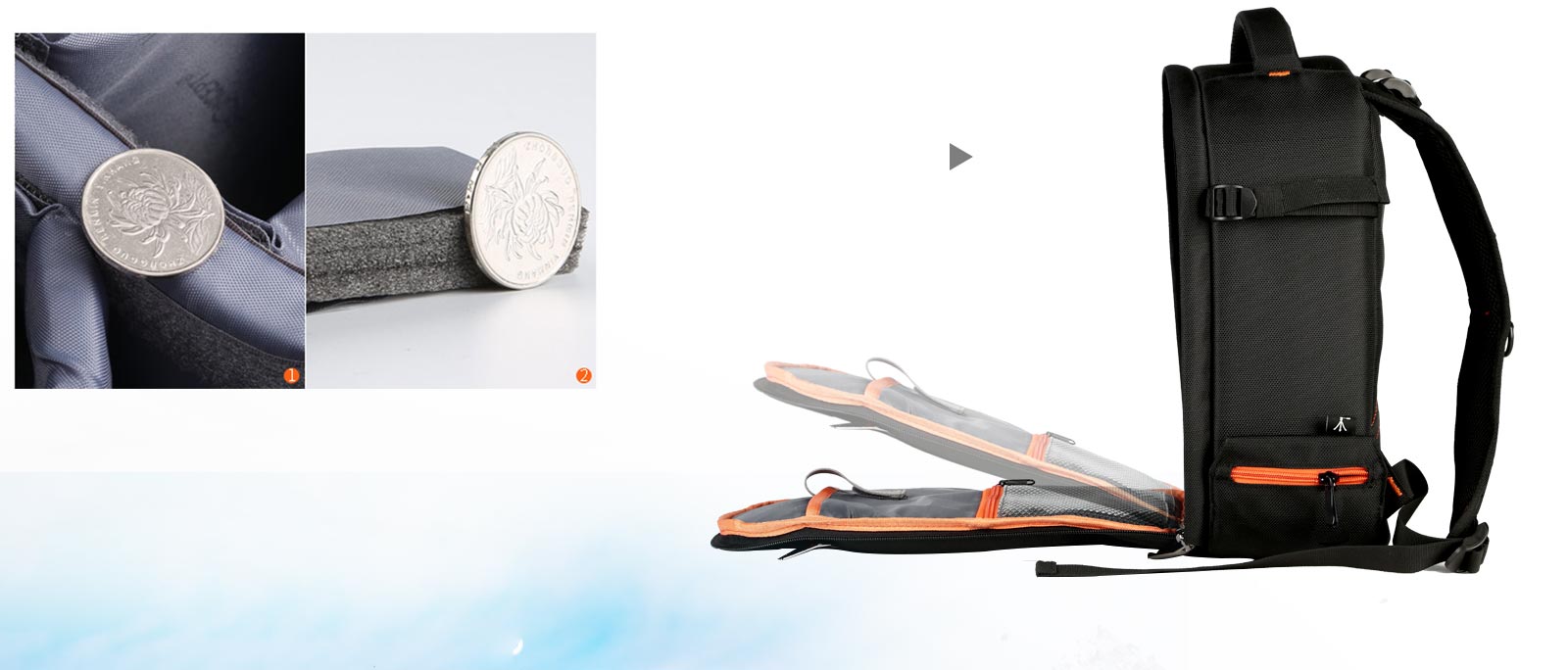 HIGH DENSITY EVA
The thickness is 17.0mm, and the inner surface of the inner layer has 3 layers of foam.